Dear Mz. Ann:
I am sorry our
Wordy Wednesday Challenges
get posted late today, but the the computer get visited by the blue screen of deadedness this morning. So Bean must post from work. Here is my word: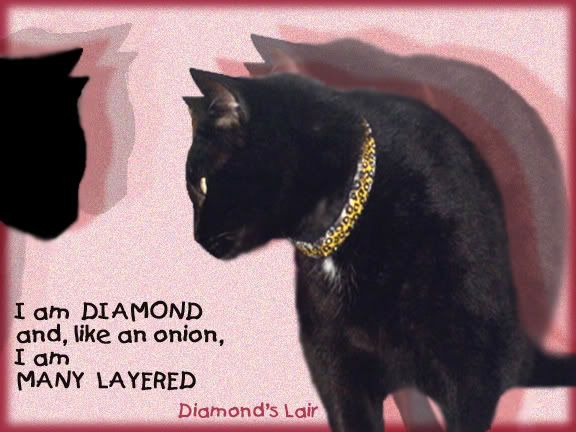 I do not have anything to do with the blue screen of deadedness coming to visit, BTW. It happen after bean attach chippy thing to USB port. So tabby brofur probably break USB port while he surfing the net for Kitty Porn.
Because of this our T-13 tomorrow is going to be a repeat, because the new T-13s is on the Deadedness Computer.
Thank you for the wonderful artworks of me.
Purrs and head butts,
Miss Diamond Emerald-Eyes Precious Black Angelic Cat
who never does anything wrong.
Ever.
Really.