First there was painted cats. Now from the people who bring you contaminated pet food come another fashionable trend - Dyed Dogs.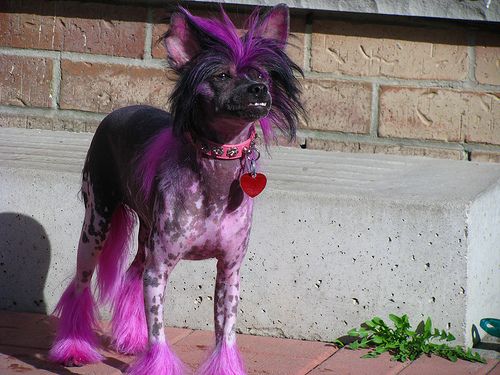 People in China are turning to their pets to relieve the stress of their fast paced lives and also to replace the children they cannot have. Couples in China are limited to one child each.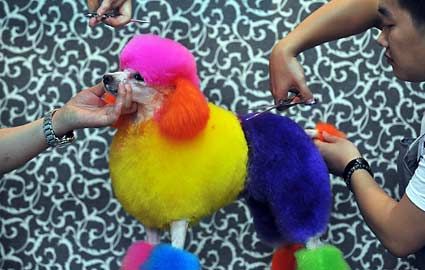 The Daily Mail reported that "In the town of Wuhan in central China's Hubei province, pet owners are taking their beloved dogs to grooming parlors where the poor creatures are not just given a shampoo and cut -- but a full-on, multi-colored fur job."
You can also get a pawticure for your pooch, and I don't think they are using soft claws for this!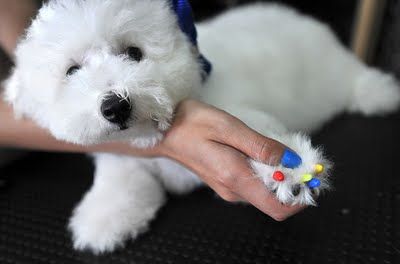 There has been a nearly 500% increase in pet spending from 1999 to 2008 in China. Ironically, the country recently drafted proposed legislation on animal cruelty -- China's first such law. Penalties under the proposed law include a monetary fine of up to 6,000 yuan ($877) and two weeks imprisonment.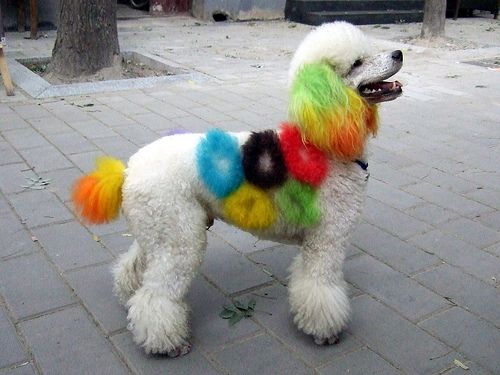 No word yet on whether tie dying your doggie considered cute or cruel in China, but Boulder, Colorado has put its foot down. Last year, a woman was fined $1,000 for dying her poodle pink -- in honor of breast cancer awareness, the woman claimed. (The matter was later settled out of court.)
China has also undertaken strict measures to control its animal population — it will become compulsory for data chips to be implanted in pets so that owners can be found if their pets are found abandoned. I wonder if this includes woofies who run away from home on purpose?