More disturbing news from the
Associated Press: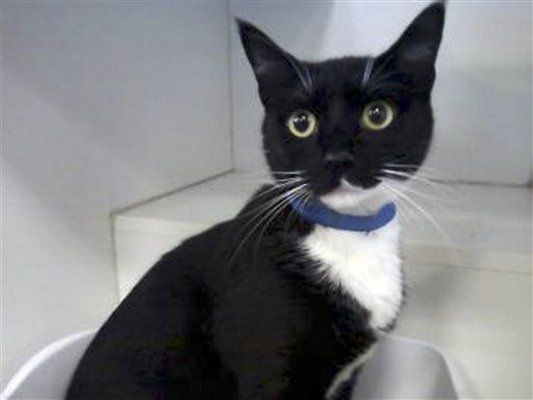 BUFFALO, N.Y. – Police say a traffic stop led to animal cruelty charges after they found a live cat "marinating" in oil and peppers in the trunk of a car.

Buffalo police say officers heard the cat meowing when they stopped 51-year-old Gary Korkuc of Cheektowaga to ticket him for running a stop sign Sunday night.

They say they checked the trunk and found 4-year-old Navarro in a cage, his fur covered with oil, crushed red peppers and chili peppers.

Police say Korkuc told them he did it because Navarro was ill-tempered. Korkuc was charged with cruelty and released; his phone number isn't listed.

Police say he told them he was going to cook Navarro. Korkuc also told officers a number of things that didn't make sense, including that his neutered male cat was pregnant.

Animal advocates have cleaned Navarro and put him up for adoption.
What I find particularly distrubing is that this human is obviously demented, yet they let him go? Obviously he need lots of mental treatment.
Hopefully Navarro will find a good home. He look like a handsome fellow.