(Until next month...)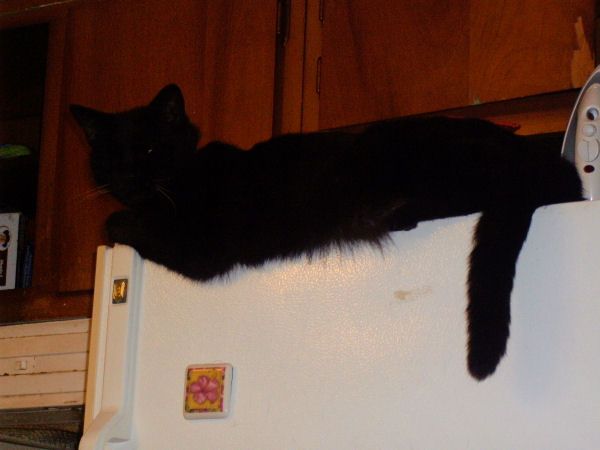 First the human jumps me and puts nasty flea stuff in my furs. I have fleas and am miserable enough, do not want fleas stuff in my furs on top of it.
THEN...I sitting quietly minding my own business and she jumps me again and puts new flea collar on me!
Well...I never! So I escaped to the outside where she will not find me.
From now on, I wait out flea and tick season on top of fridge, where she cannot get to me!