I have decided to purrsue new career as actress. This something I want to do for long time. To that end, I have been practicing my actress skills. Here I am trying out as a victim on CSI: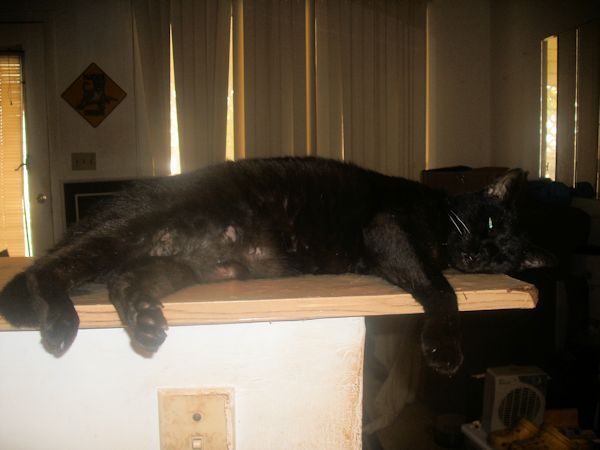 Pretty good impression of dead cat, don't you think?
Hardest part not breathing. We watchin' episode of Quincy M.E. with dead woofie in it, but you could see, woofie not really dead cause he breathing. So I am practicing really hard not to breath. CSI much better show than Quincy M.E. and demand more from their actresses. I also learning to say my lines on que. This very important too.
I really want part of cereal killer on Criminal Minds, but they want to know what kind of experience I have and what I appear on. Not sure why, how hard can it be to play cereal killer? After all, bowl or box of cereal not move, not really hard to kill. Don't even really have to stalk it. So I figure I try get roll on CSI so I have experience.
Of course, it would help lots if I lived in Hollywood. I tell bean we should move immediately to Hollywood but she not very receptive to this idea. However, I figure I stick claws in her booty few more times, and that should help get her back end in gear!