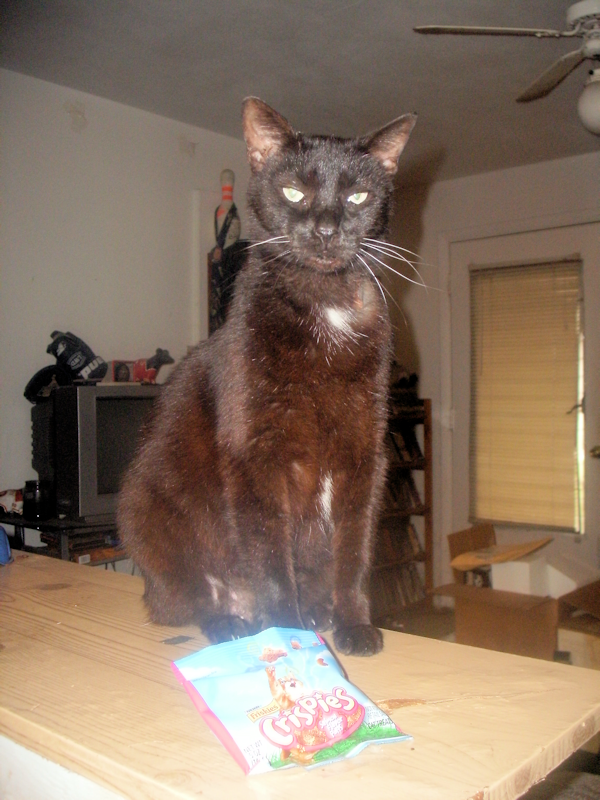 I get new treats to try! They are called Crispies from Friskies and they are little Salmon Flavor puff treats. Let us see how I like them, shall we?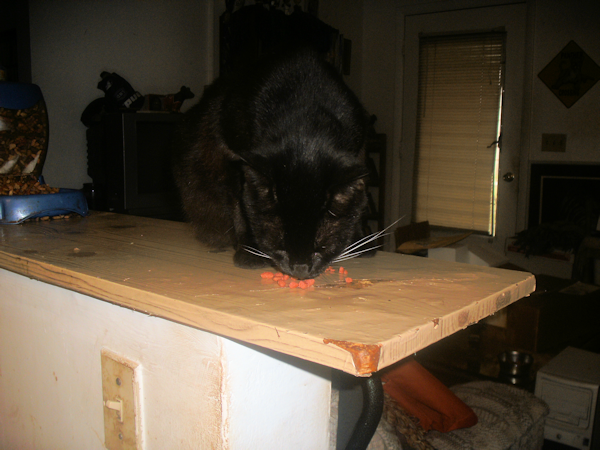 Oh, these treats are VERY tasty! I very much like the salmon flavors! However there is slight problem with them...


Treats very small and keep running away! I do not like my treats to run away!
But I will be happy to have some more of them anyway. Maybe can corral them on plate next time?
Also just a note but we have really bad weather from Tropical Storm Debby. All it do is rain, rain, rain! I am happy bean get me treats so I have something to do on rainy day!