As some of you know, my bean have these problem with someone named Mr. Arthur Itis who I have yet to discover. He causes her much pain and when I find this Mr. Arthur Itis, I am going to bite him, very hard. Anyway, she is no longer supposed to drive the car because of the Mr. Arthur Itis, so she has gotten this nice 'bility scooter to get around with and to go do our hunting for us.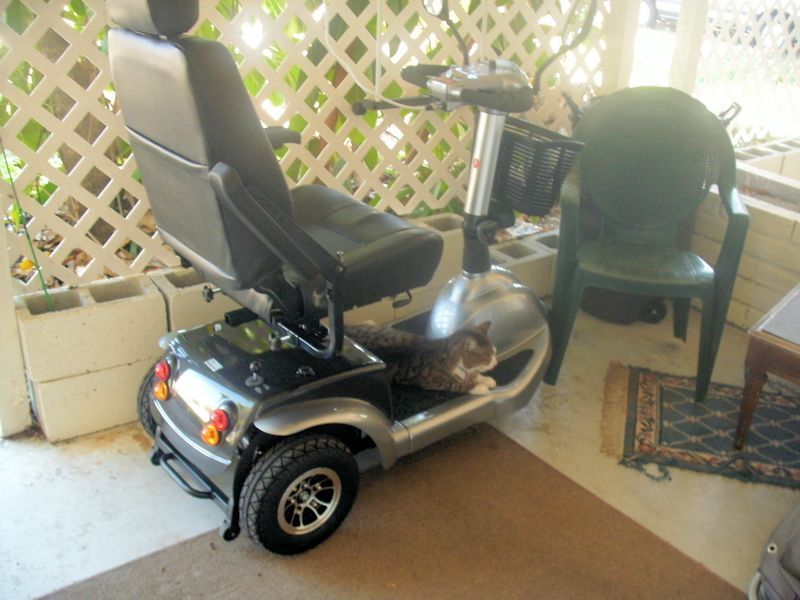 But do you see what I see?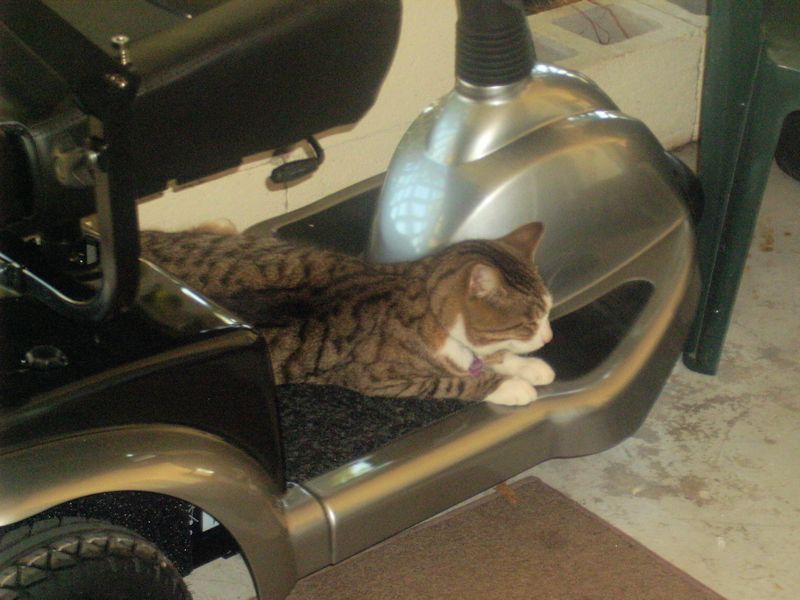 Tabby Brofur has stealed the scooter!
Quick call the Cat Cops!
(Note: for those that ask I get rid of word verification, I very sorry, but I get much spam. Find way to get rid of spam and I get rid of word verification!)