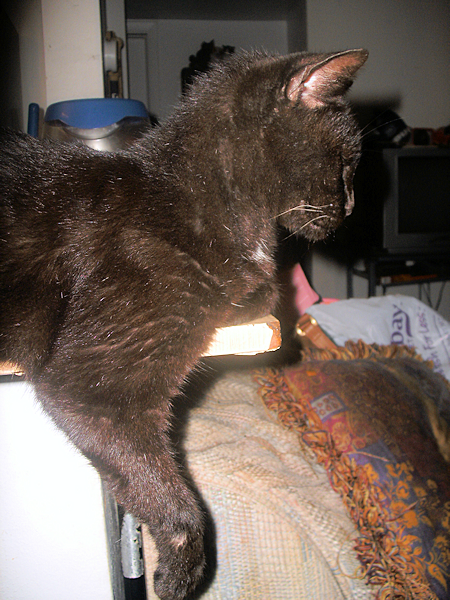 I sorry I not post yesterday. I mean to do it, but I get squirted with the bad cat bottle for no good reason, and so I go outside to mope.
I get squirted because I go into the cabinet under the kitchen sink. Bean not like me to go there, she says it dangerous, I but I see no dangerous there, only some musty old bottles.
I find ratty there once or twice, so I like to go and check, make sure no more ratty, even though Bean says they block up the place ratties get in. Better to check I think.
But bean not like when I go there because of this dangerous that I can not see.
Whatever.
I am not bad cat. I am very good cat, check for ratties. No reason to squirt me with bad cat bottle, even if I do open the door to the cabinet myself when it closed and I not supposed to.