Apocalypse Meow?
Or did cat just know little earthquake nothing to worry about?
Click to watch the video: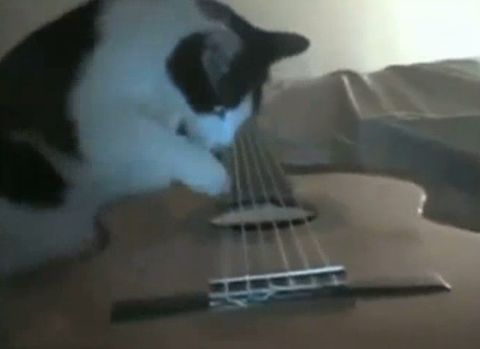 I think maybe tabby brofur have room in band for him.

On a side note, tabby brofur drag home tabby back up singer, and make she think she coming in my house. Needless to say, I put a quick end to that silly thought!