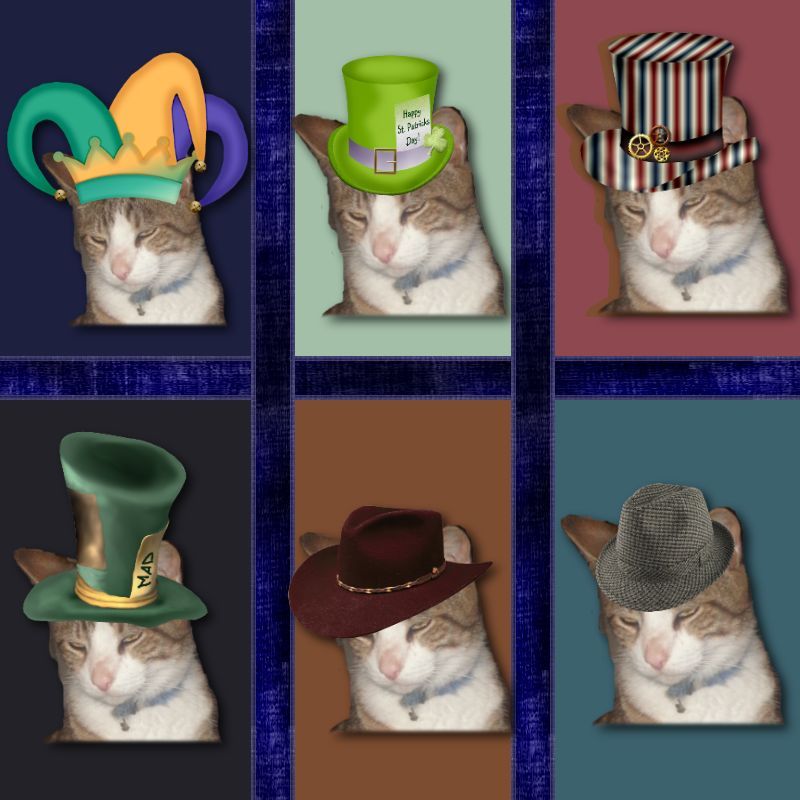 Click to bigify!
I have to tell you, there were some rude cats telling Harley on Sunday that
mancats don't wear hats
. Well, I have news for you! Mancats DO wear hats! In fact, I love hats and wear them whenever possible!
Here are some of my very favorite hats!
So listen up Harley, little buddy, little pal. If you want to wear hats you go right ahead! Don't let anyone tell you any different!