Tuesday, July 5, 2016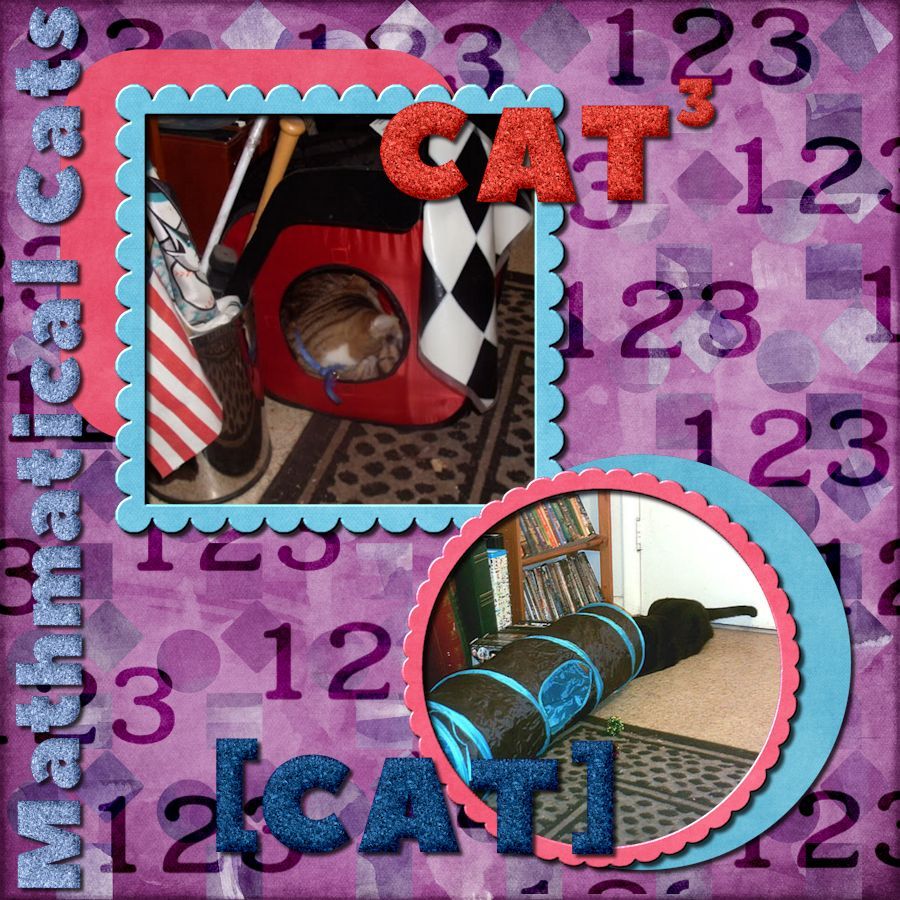 Posted by

Digicats
at 1:44 PM
No comments:

Saturday, July 2, 2016
Your cat is asleep, but his tail and his whiskers are twitching, his claws extend and retract, is nose is moving, and sometimes he might even meow himself awake.
No, there's nothing wrong with Sir Pouncalot. He's just having a dream. Like humans, cats came move a lot in REM stage sleep when most dreams occur. We humans spend only about 20 percent of our sleep time in REM stage, while your cat spends about 30 percent of their sleeping time there.
Just like humans, cats dream of things that have happened in their life, but often in a abstract way. They may be hunting prey. Perhaps in their dreams they are not looking at the birds through a window, but might actually be out there stalking them.
And they probably dream of you too. Of playing with you, or cuddling with you, or of chasing that annoying red dot.
While movement in dreams happens in a number of species, the brain emits a substance to refrain the animal from acting out the stories in their dreams too vividly. (Cats with damage to the locus coeruleus in the brain stem may sleepwalk or act out their dreams, stalking, looking for food or playing with toys, when they are actually sound asleep.)
Most cats average about 16 hours a day of sleep, although a good portion of that sleep time is napping, just a light doze that they can awaken from in a second.
When they are not dozing or in REM stage sleep, cats fall into a deep slumber during which their body starts repairing itself, their energy levels are replenished, their immune system is bolstered, and their muscles and bones regenerate.
While some dreams do occur in non-REM stage sleep, they are more fragmentary and less visual.
How do we know that cat's dreams are just like ours? We can't see what they see in their mind's eye, but the hippocampus, which governs memory, is the same in all vertebrates and mammals. So a cat, rat, dog or human all have the same hippocampus, just in different sizes. And the electrical activity pattern in a sleeping cat's brain is remarkably similar to that of a sleeping human's brain.
If you don't catch your cat in REM sleep, don't worry, he or she is still dreaming. In cats, especially, the most significant indication of dreaming is an utterly slack and relaxed condition.
And just like humans, cats have good dreams and bad dreams as well. Sometimes they dream about bad events that have happened in their past. Sometimes they dream about people they have known.
What do you suppose your cat dreams about?
Thanks for reading and make like Avengers and have a MARVELOUS #caturday!